The Bald Eagle
COLOURING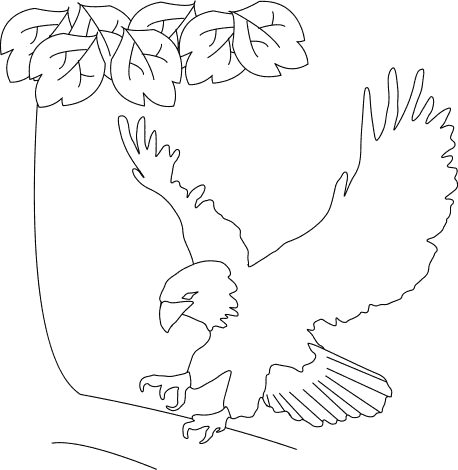 FUN FACTS!
The bald eagle (Haliaeetus leucocephalus) is a bird of prey found in North America.
It is a large bird, with a body length of 71–96 centimetres, a wingspan of 168–244 centimetres, and a mass of 3–6.3 kilograms. The female bald eagles are about twenty-five percent larger than males.
The bald eagle also builds the largest nest of any North American bird, up to 4 metres deep, 2.5 metres wide, and one tonne in weight.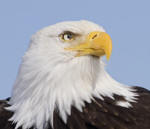 The bald eagle is the national bird of the United States of America. It is one of the country's most recognisable symbols, and appears on most of its official seals, including the Seal of the President of the United States.
The Continental Congress adopted the current design for the Great Seal of the United States including a bald eagle grasping thirteen arrows and a thirteen-leaf olive branch with its talons on June 20, 1782.
Benjamin Franklin wrote a famous letter to his daughter from Paris in 1784 criticising the choice and suggesting the Wild Turkey as a better representative of American qualities.